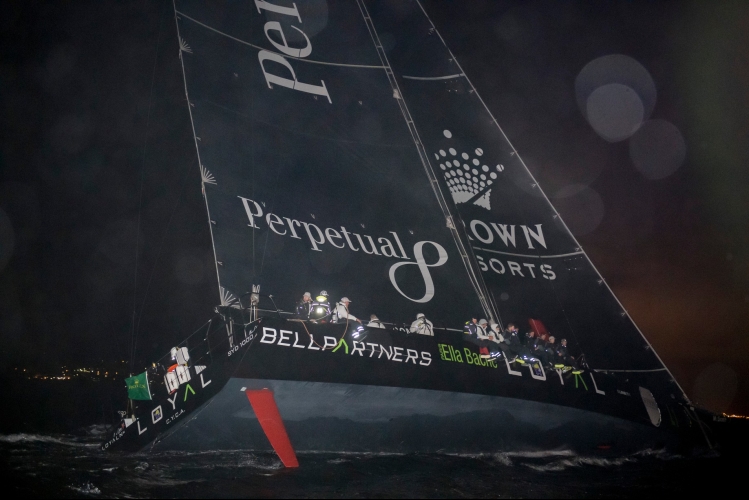 Anthony Bell's Perpetual Loyal crosses the finish line to claim line honours and set a new race record at the Rolex Sydney Hobart
Rolex/Kurt Arrigo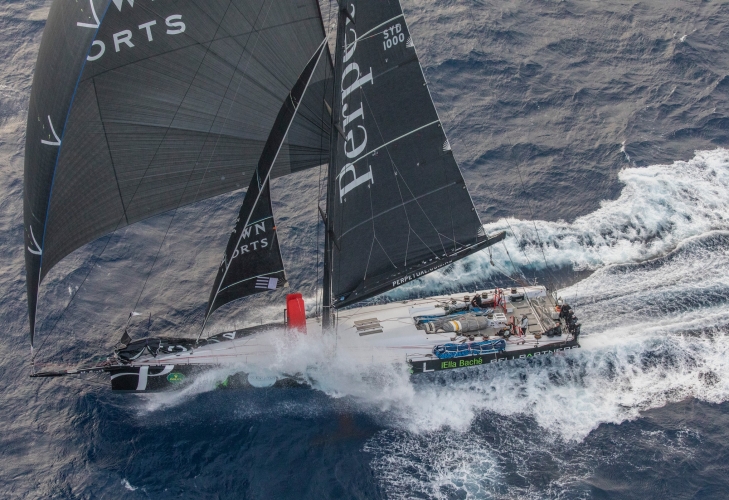 Anthony Bell's Perpetual Loyal assumed leadership of the race following Wild Oats XI's retirement
Rolex/Daniel Forster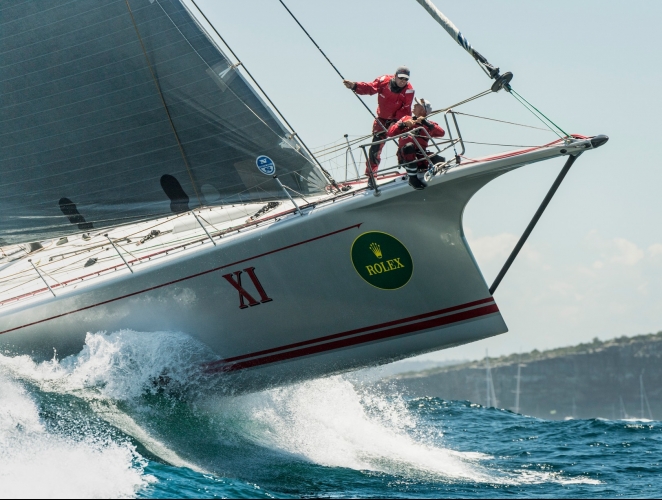 Bow work onboard eight-time line honours winner Wild Oats XI
Photo: ROLEX / Kurt Arrigo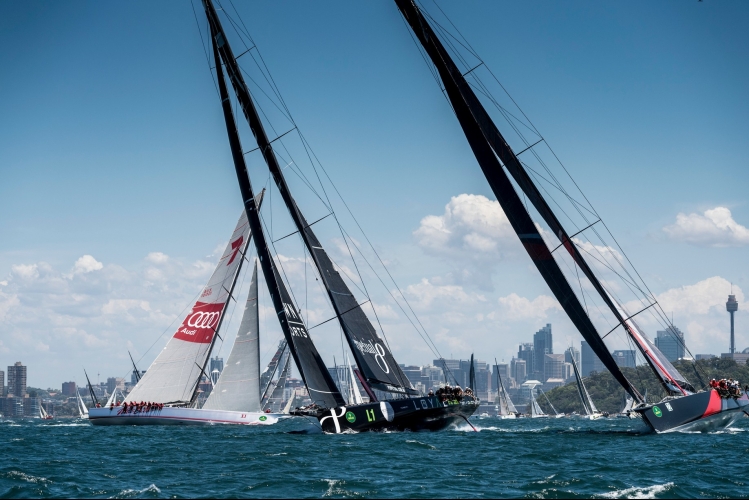 Three of the four 100-ft Maxis - Wild Oats XI, Perpetual Loyal and Scallywag - in close proximity as they lead the Rolex Sydney Hobart fleet out of Sydney
Rolex/Kurt Arrigo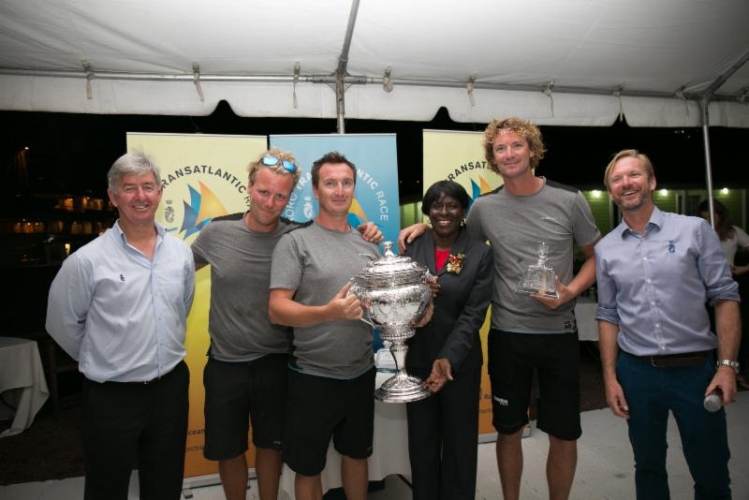 Arco Van Nieuwland and Andries Verder's Dutch Marten 72, Aragon has been declared the overall winner of the 2016 RORC Transatlantic Race and the winner of IRC Zero
RORC/Arthur Daniel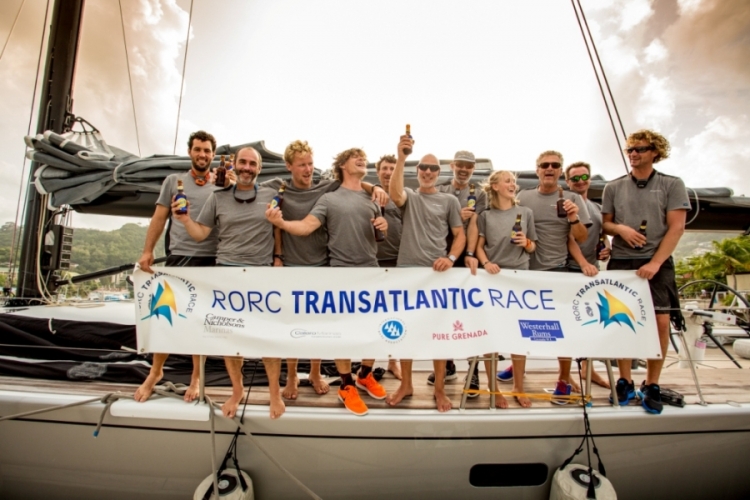 Three cheers and a warm welcome dockside for Aragon who finished the RORC Transatlantic race in Port Louis.
RORC/Arthur Daniel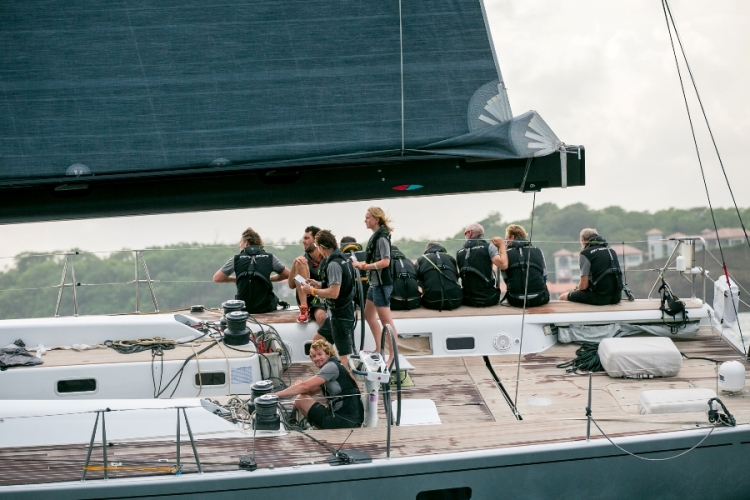 At the helm on arrival in Grenada: 18 year old, Anna Van Nieuwland took the Marten 72, Aragon across the line at the finish of the RORC Transatlantic Race.
RORC/Arthur Daniel
---
Rolex Sydney Hobart Yacht Race: a new Race record
28 December 2017, Hobart - Arriving in Hobart at 02:31.20 on Wednesday 28 December, Anthony Bell's 100-ft Maxi Perpetual LOYAL has set a new race record of 1 day, 13 hours, 31 minutes, 20 seconds at the Rolex Sydney Hobart and in the process secured line honours in the 72nd edition of the famous offshore race. Perpetual LOYAL's remarkable time is 4 hours, 51 minutes, 52 seconds faster than the previous record...
---