Goliath beats David as overall Rolex Middle Sea Race honours go to the wire
25 October 2023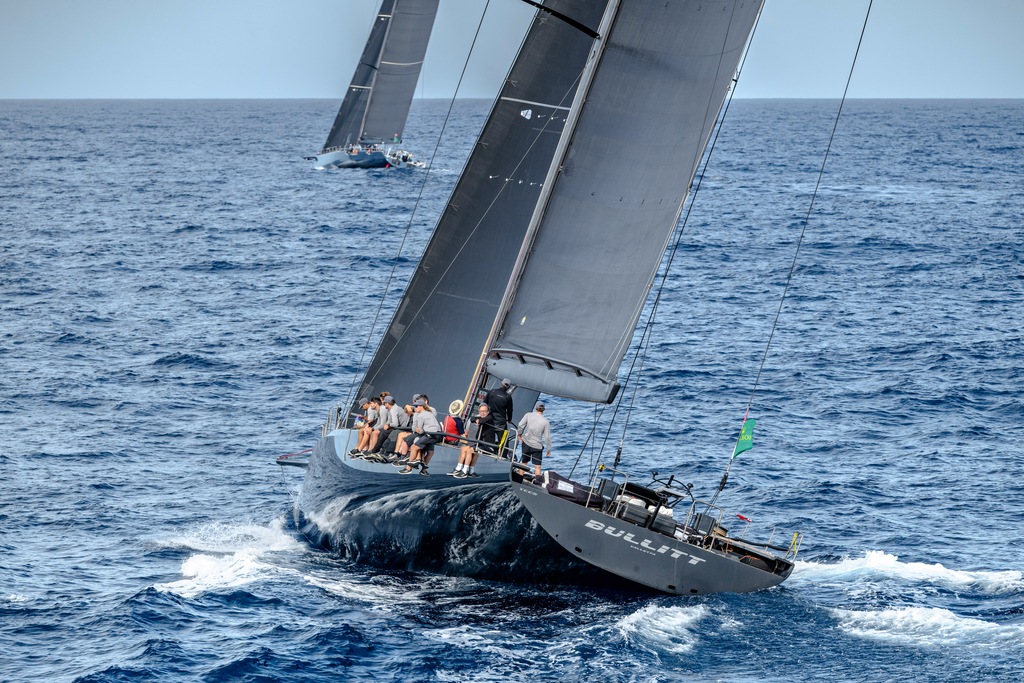 In a nailbiting finish Andrea Recordati's 93ft maxi Bullitt managed to cling on to her corrected time to win the 44th Rolex Middle Sea Race overall.
Bullitt had crossed the finish line in Marsamxett Harbour at 03:09:14 early on Tuesday morning, but it wasn't until Wednesday evening that her victory was finally confirmed by the Royal Malta Yacht Club. This only came after a late charge by the Seattle-based wife and husband doublehanders Christina and Justin Wolfe on their Sun Fast 3300 Red Ruby.
While earlier on Wednesday Bullitt's IRC Overall victory in the Rolex Middle Sea Race seemed secure, conditions turned favourable for Red Ruby during her last miles back to Malta, through the South Comino Channel and on to the finish. Late afternoon suddenly she looked to be a real contender to win the race's overall IRC prize. In fact right up to the very last seconds before they finished it seemed increasingly possible that their diminutive 33 footer might beat the giant maxi, almost three times their size, under IRC corrected time.
And it was SO close! Ultimately Red Ruby finished at 20:51:35 on Wednesday. After 4 days 9 hours 41 minutes and 35 seconds of racing, under IRC corrected time this translated to Red Ruby losing to Bullitt by a mere 24 seconds.
"When I came into the Rolex Middle Sea Race my dream was to win class," said a victorious Recordati. "That would have been a fantastic result in itself against boats more adapted to this type of offshore race.
"Coming first overall in corrected time, honestly, I am still having difficulty believing it. I am ecstatic. I am super happy for the boat, she deserves it. We put a lot of effort in to optimise and improve her. I am especially happy for my crew. I have an exceptional team and they really deserve this too."
Bullitt was originally built as the Wally 93 Nahita. Only launched in 2018, she is one of the most recent Wallys. Her original owner had had her built with a view to racing her seriously, but had never done so. After a hiatus of a few years from racing, Andrea Recordati acquired her over the winter of 2021-22 and renamed her Bullitt. As Bullitt she made her race debut at PalmaVela in 2022. Over this last winter she underwent a significant refit to increase her performance, modifications which included fitting a longer bowsprit; increasing mast rake, changing from a lifting keel to a fixed keel with 6m draft and also moved the bulb aft to give her a more bow-up attitude. Two tonnes of water ballast were also added each side.
Recordati's crew on Bullitt is an international all-star cast, led by Brazilian Volvo Ocean Race winner Joca Signorini, with South African Marc Lagesse navigating and includes many other veterans of the Volvo Ocean Race, such as Phil Jameson, Mike Pammenter, Luke Molloy, Richard Bouzaid and Willy Altadill (who's father Guillermo was racing on board Bullitt's main maxi yacht rival Leopard).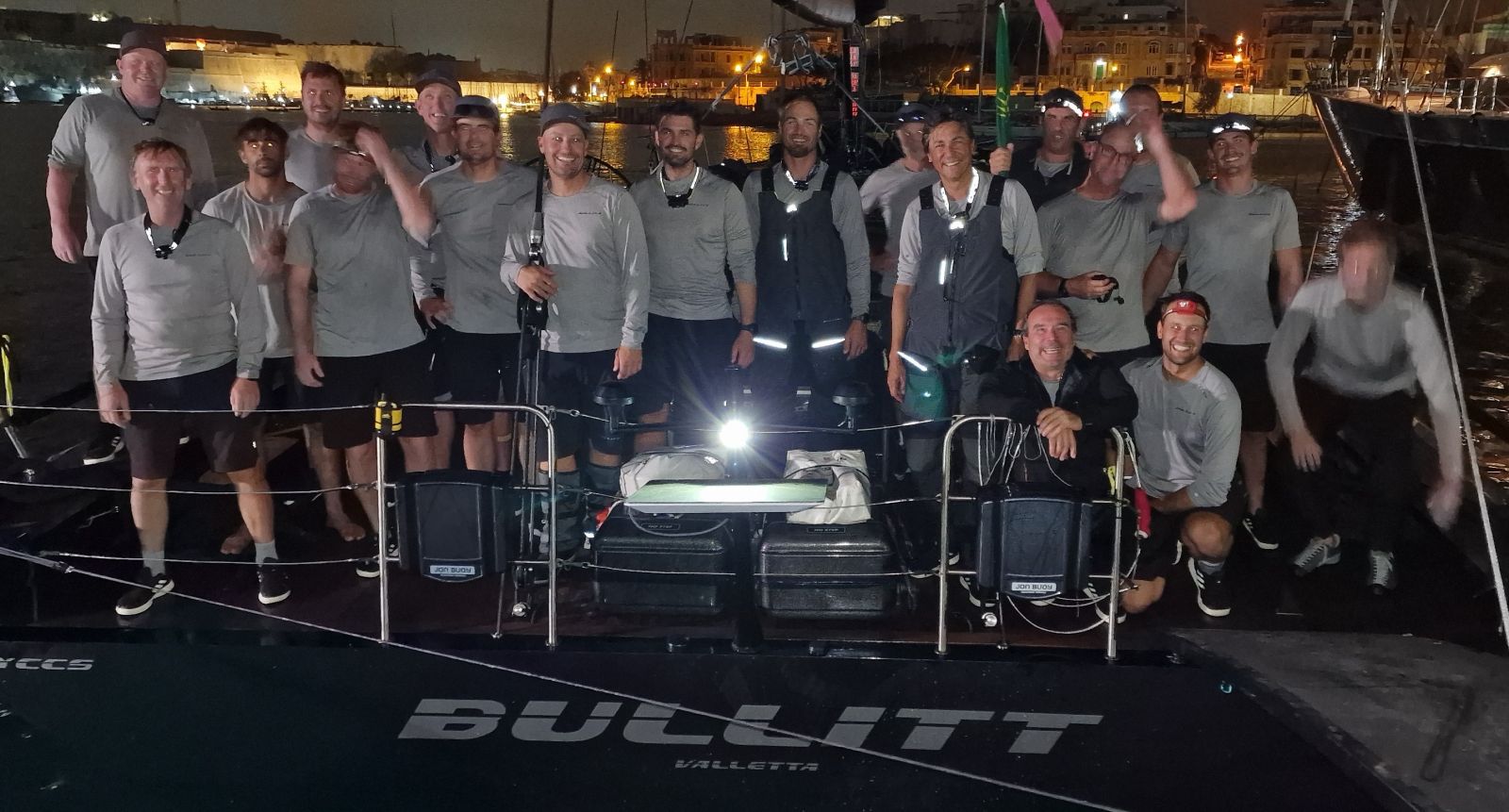 Aside from Bullitt's overall win, the Farr 100 Leopard 3, which scored monohull line honours, is currently lying fourth overall under IRC corrected time.
A stronger start to the International Maxi Association's 2023-24 Mediterranean Maxi Offshore Challenge – of which the Rolex Middle Sea Race is always the first event - would be hard to imagine.