Comprising the 7 Med's most prestigious offshore races, the IMA Mediterranean Maxi Offshore Challenge aims to promote and boost Maxi yacht competition offshore in the Mediterranean.
Organised by the International Maxi Association, the 2022-2023 IMA Mediterranean Maxi Offshore Challenge will comprise 7 events, the best 3 counting towards the main prize.
2022-23 Circuit:
Rolex Middle Sea Race 2022
,
starting on 22 October 2022: Valletta, Malta to Valletta anticlockwise around Sicily via the Strait of Messina, Stromboli, Favignana, Pantelleria and Lampedusa.
.
Distance: 608 miles.
Organiser: Royal Malta Yacht Club
www.rolexmiddlesearace.com
La Larga – the offshore race of PalmaVela
established in 2021 as the preliminary offshore race to PalmaVela event. Starting on April 30 in 2023, it consists of 2 offshore courses (one of 225 nm: Palma-Dragonera-Ibiza and Formentera-Cabrera-Palma) and one of 165 nm (Palma-Dragonera-Tagomago-Cabrera-Palma)
.
Organiser: Real Club Nautico Palma
www.palmavela.com
Tre Golfi offshore race 2023
starting on 12 May 2023: Naples to Capri, via Ponza and Li Galli (Italy)
.
Distance: 170 miles.
Organiser: Circolo del Remo e Vela Italia with Yacht Club Italiano
www.tregolfisailingweek.com
151 Miglia-Trofeo Cetilar
starting on 1 June 2023 from Livorno, Italy.
Race course: Livorno to Punta Ala via Giraglia rock and Formiche di Grosseto
.
Distance: 151 miles.
Organiser: Yacht Club Punta Ala, Yacht Club Livorno, Yacht Club Repubblica Marinara di Pisa
www.151miglia.it
Rolex Giraglia
(offshore race)
starting on 15 June 2023: from Saint-Tropez to Monaco via Giraglia rock.
Distance: 241 miles.
Organiser: Yacht Club Italiano.
www.rolexgiraglia.com
Aegean 600
a 600 nm offshore race starting and finishing in Sounio, Greece. Race course: Sounio - Milos island to port - Gate at Santorini Caldera - Kassos, Karpathos and Rhodos islands to port - Kandelousa to starboard - Kos to port, Kalolimnos to starboard, Farmakonissi, Agathonissi and Patmos islands to port - Gate at Mykonos and Dilos strait - Kea island to port. Start on July 7, 2023
.
Organiser: Hellenic Offshore Racing Club (HORC)
aegean600.com
Palermo to Montecarlo Race
starting on 22 August 2023: from Palermo, Sicily to Monaco via a YCCS gate off Porto Cervo.
Distance: 450 miles.
Organiser: Circolo della Vela Sicilia with Yacht Club de Monaco and Yacht Club Costa Smeralda.
www.palermomontecarlo.it
Only IMA members are eligible to the IMA Mediterranean Maxi Offshore Challenge;

To be eligible for the annual MMOC trophy, yachts must compete in at least 3 of these events. If more than the minimum number of events required are sailed, the worst result will be discarded;

A Perpetual Trophy will be awarded to the winner of the Challenge at the end of the season, during the Maxi Yacht Rolex Cup in Porto Cervo.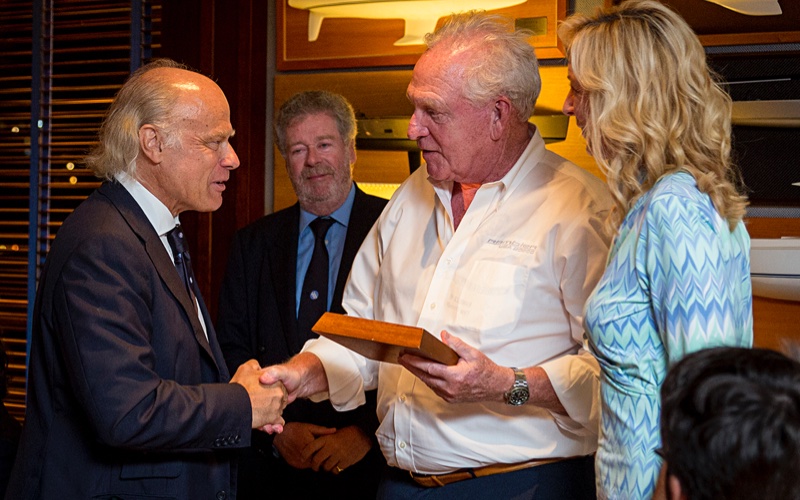 2015-2016 RAMBLER 88
George David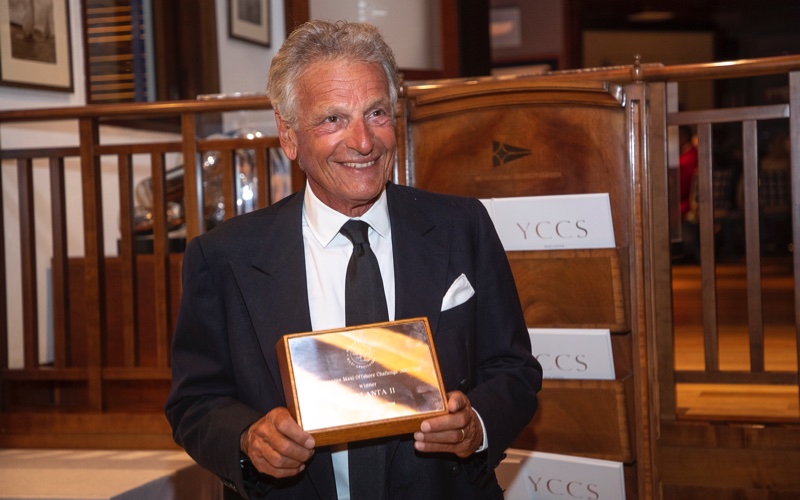 2017-2018 ATALANTA II
Carlo A. Puri Negri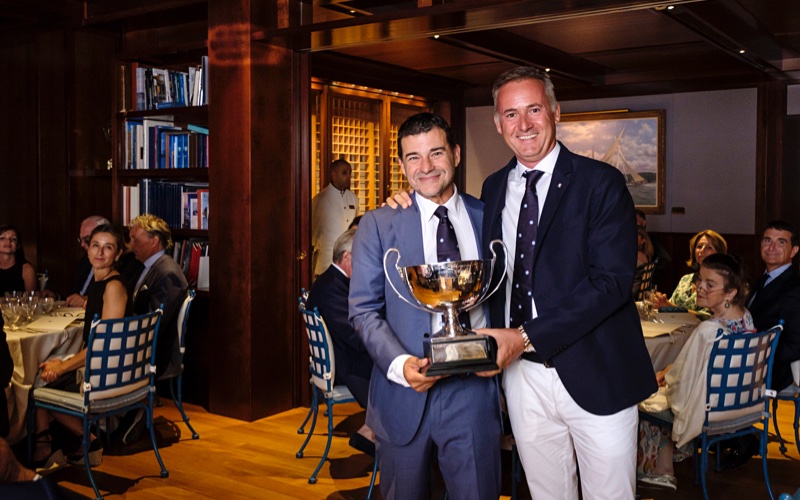 2018-2019 VERA
Miguel Galuccio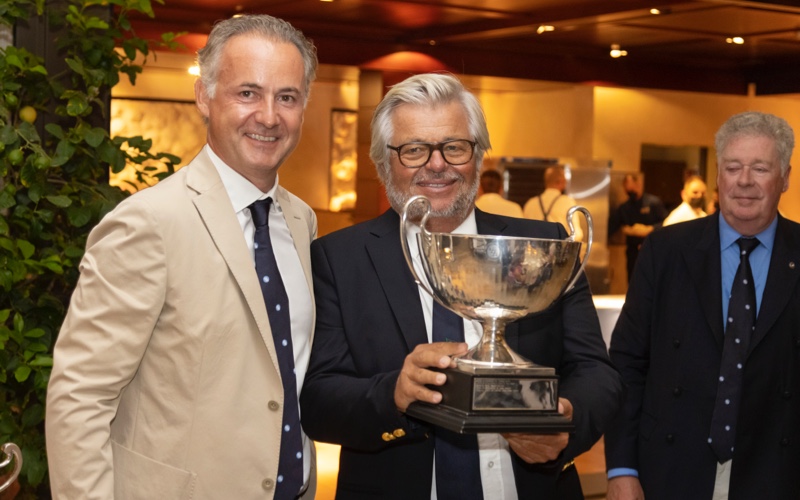 2021-2022 SPIRIT OF LORINA
Jean-Pierre Barjon