John Hildebrand. From Alice Springs to the ocean wave
26 August, 2020

Not everyone in our sport started out sailing Opties when they were knee-high. Some didn't feel the lure of the sea until well into adulthood. One example is Aussie John Hildebrand, whose life, 30 years ago, was about as far from the ocean wave as you can get, running his own engineering company in Alice Springs, in the middle of Australia's deserty centre. In contrast, today Hildebrand is the 'go-to guy' for that increasingly vital area of maxi yacht technology – hydraulics – which has led over the last two decades to his running some of the top maxi programs.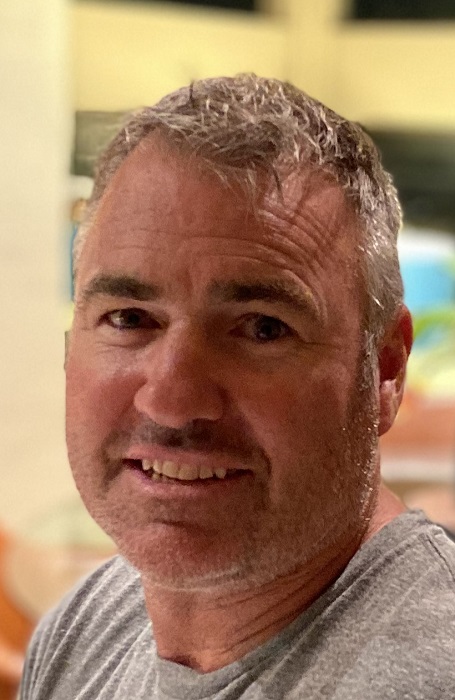 Today Hildebrand notably runs Alex Schaerer's fleet, including Caol Ila R. The silver Maxi 72 had a supreme 2019 season winning the Regata dei Tre Golfi line honours, Rolex Capri Sailing Week and finally Rolex Giraglia overall. However having ridden the crest of the wave, Schaerer has now put Caol Ila R up for sale, although he is far from done with maxi racing and will compete next week at the Maxi Yacht Rolex Cup on board his Swan 90 Strathisla, on which he usually cruises.
Part of the amiable Aussie's success, he acknowledges, has been down to being in the right place, at the right time, and particularly with the right skill set. Originally from Victoria, he had an apprenticeship as an automotive mechanic after which he spent a year cruising around Australia, ending up in Alice Springs. Here he spent the next 10 years, running his own business in electronics, hydraulics and "problem solving stuff". "I had my pilot's license and I'd fly out to do repair work." Some 1,500km from the sea Alice Springs annually hosts the Henley-on-Todd regatta on the dry bed of Todd River with competitors "running around in bottomless boats and drinking lots of beer..."
Hildebrand admits he only discovered sailing, when, aged 30 and struck by fresh wanderlust, he moved to Queensland and began sailing around the Whitsundays and subsequently travel overseas, much of it going from boat to boat. "When I was in Alice Springs I had done a lot of hydraulic engineering and my mechanical engineering skills got me entry into the yachting scene, because I wouldn't have had those opportunities based on my sailing skills alone," he says.
A fortuitous meeting in the Caribbean with another hardworking Australian, Chris Sherlock, led to Hildebrand joining Mike Slade's Leopard program. At the time, in the late 1990s, this comprised both the British property developer's Ocean 80 Ocean Leopard and Longobarda, the ultimate expression in IOR maxis. Due his practical skills, Hildebrand got deeply involved in the build phase of Slade's new water ballasted Leopard of London maxi launched in 2000 (and subsequently in 2007 with Slade's next Leopard 3). "I was lucky. Because I had my hydraulic engineering experience from Alice Springs, earth moving and mining, etc, I guess I became the mediator between sailors and the systems engineers. The sailors didn't have any idea of how to operate stuff and how that worked, so, having an understanding of the systems, I was on board for when there were any issues."
The early 2000s were a busy time for racing maxi new builds, especially in Australia where Hildebrand became involved with McConaghys, whose facility north of Sydney was on a roll producing 100ft race boats, principally targeting the coveted Rolex Sydney Hobart race line honours. These included Neville Crichton's Alfa Romeo and Bob Oatley's Wild Oats on which Hildebrand oversaw the installation of the systems, the winch package and the hydraulics. He then moved across to Cooksons in New Zealand continuing in a similar role in the creation of Alex Jackson's maxi Speedboat (latterly Rambler 100 and Perpetual Loyal) before returning to Australia for the Mini Maxis Loki and Limit.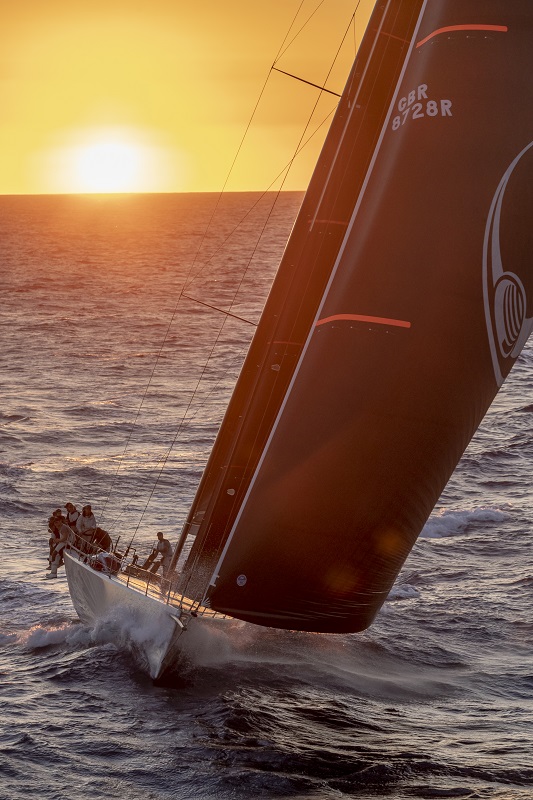 Hildebrand's skills were especially in demand with these yachts being 'push-button' and with each new maxi launched, the complexity of their hydraulic package always increased, hydraulics controlling everything from canting keels to the majority of sail controls to winches to propulsion. "The set-up of the winch systems became my forte, from experience having an understanding of the speeds and the [hydraulic] flow rates required and the loads involved." He became the interface between the sailing crew and the hydraulic system's engineers, notably Central Coast Hydraulics. Typically these set-ups comprise as many as three 'variable displacement pumps', running constantly. These are of differing sizes for different scales of function (from cranking the canting keel up to weather at one extreme to millimetre tweaking of the vang at the other), all operated via a programmable logic controller (PLC).
"In the early days, it was a real learning process – you'd go out sailing and modify and adjust things, change processes and timings. Then after we'd done three or four boats, we could copy and paste a bit. The beauty of the PLC is that you can adjust the system to do what you want it to do; whatever button to do whatever function. The advantage is that you have endless power and the trimmers are happy because they can trim endlessly and they can have endless different speeds." Perhaps most extreme was one of the big Harken winches on Speedboat which would spit out spinnaker sheet at an impossible-to-tail 225m/minute. "In a gybe you would put it in the tailer and stand back as it would shoot rope horizontally across the cockpit..."
With this experience it was inevitable Hildebrand would be snapped up by an America's Cup team to work on the entirely hydraulic dependent catamarans of the 34th and 35th America's Cup. Signing with Larry Ellison's Oracle Team USA he worked with Italian hydraulic specialists Cariboni managing the conversion of Ellison's DoG maxi-trimaran from pedestal to powered hydraulic winches, and then joined the America's Cup defender full time for the last America's Cup in Bermuda, where he was able to work alongside rigging expert Andrew Henderson, long term business partner in their company Dark Horse Yachting.
Compared to the maxis he'd worked on, hydraulics were almost completely the life blood on the largely rope-free AC50, operating the complex wing and the split-second movement of the daggerboard/lifting foils. "That was a totally different challenge. A lot of the hydraulics we deal with on the big maxis is industrial and off-the-shelf with big engines, plenty of horsepower so you can afford to burn some oil. The Cup stuff was an intricate hydraulic process with a fine balance between efficiency and functionality. We had to supply all the stored [hydraulic] power through human energy so we had to be smart about how we did that because you didn't want to burn the crew out." Some of this technology is now filtering into high end maxi yacht projects.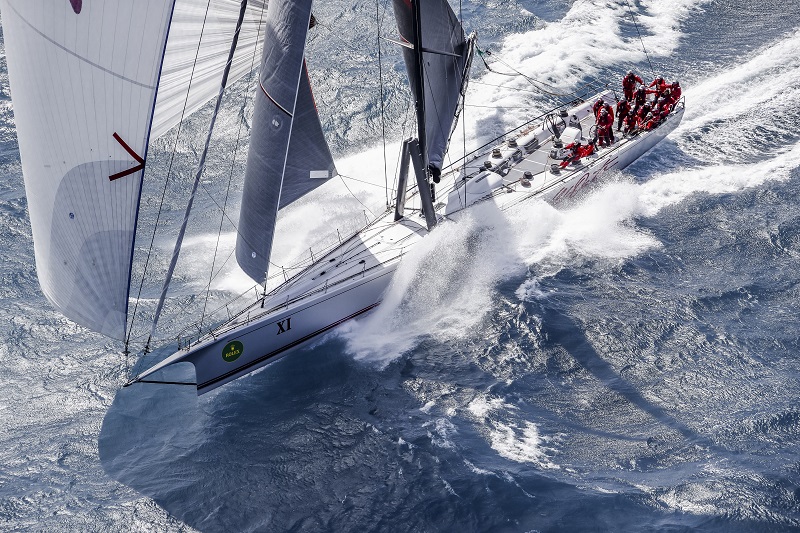 Aside from being a hydraulic expert, Hildebrand has also got to use his management skills (no doubt honed working for uber-maxi captain Chris Sherlock) running programs for owners. For a decade he worked in this capacity in Sydney for the Oatley family, initially project managing the canting keel 60ft Wild Oats (now Wild Joe) that won the last Admiral's Cup in 2003, followed by their 66 footer and latterly their serial Rolex Sydney Hobart-winning 100, Wild Oats XI. "It was great to work with Bob and people who are passionate about it. With Wild Oats we did a lot of cool stuff - every year they would come up with a whole concept... The Oatleys loved all that because they were inventors."
Hildebrand went on to run Comanche over 2018-19, under the ownership of Australian Jim Cooney, initially managing the VPLP-Verdier design's conversion from pedestal to hydraulic winches. "Comanche is a beast! She was another step up, with a lot of French influence. But today there is a whole lot of stuff you could improve on - you'd fit foils - soon a foiling 70 footer will smoke it in the Hobart..." According to Hildebrand, while large foiling monohulls now existed in the IMOCA 60 fleet and the America's Cup it is a case of 'when, not if' they appear on a maxi race boat. "I think we are a year and a half away from seeing a foiling maxi for sure. The foiling IMOCA 60s are driving a massive evolution and once they are allowed elevators on the rudders they will be foiling really well."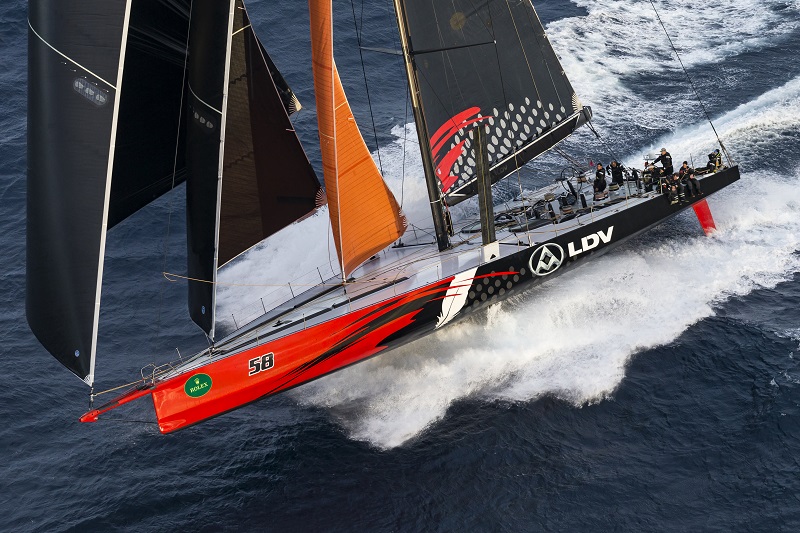 His longest tenure has been with Alex Schaerer, since managing the build of the Swiss owner's Martin 67 in 2007. Part of the skill, he maintains, is keeping an owner engaged and providing good value for money. "Often an owner goes 'I think I'll buy a yacht', but they have no idea of how to run it, so a lot of people get involved and then someone goes 'I can run your yacht for you', and then their mate is sailmaker and they spend all the owner's money on sails with no idea of containing a budget or keeping the fun in it for an owner. Then down the track, the owner says 'it's costing me all this money and I've crashed into a buoy/run aground/haven't won anything, etc' and they get tired and sell their yacht. To avoid this, a program needs to be run well."
Caol Ila R is currently up for sale and if doesn't change hands, then it may get campaigned again but at a less intense level, says Hildebrand. "It became quite a burden both in budget and intensity for Alex because it was owner-driver. I think he enjoyed most the early days when we had the 68 and it was the Mini Maxi class and a bit less pro. He loved the technology and stepping up into the 72, but the responsibility being the owner-driver at that level probably tipped him over the edge."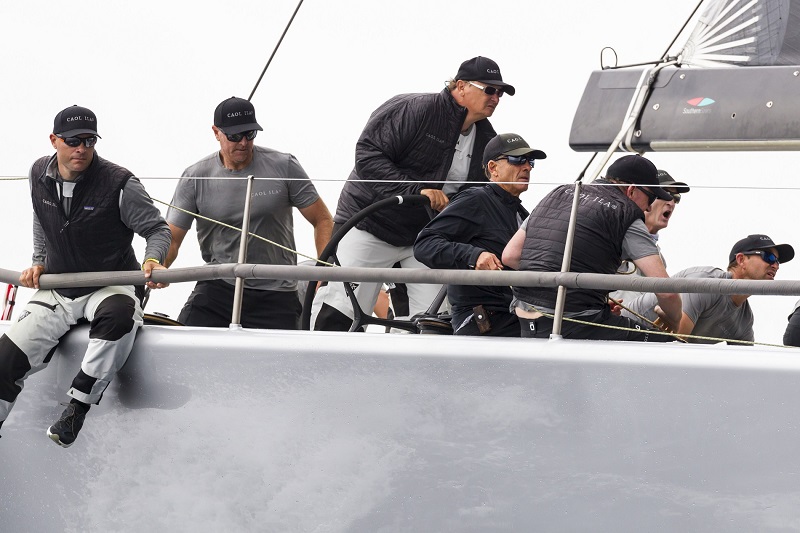 In addition to Caol Ila R, Schaerer's fleet comprises the Marten 67, the Swan 90 plus two sizeable RIBs and a smaller ERYC 30 day sailor in his native Switzerland. Running this, sees Hildebrand under normal circumstances spending the entire summer in Europe.
Obviously this season, Hildebrand's movement have been stifled by the pandemic and for example to leave Australia to make it to next week's Maxi Yacht Rolex Cup, he had to get special dispensation from the government to leave Australia. Upon arriving in Porto Cervo, he and Schaerer's Strathisla crew (slightly shorthanded next week with 10 rather than perhaps the 15 they'd normally have on for racing) have then had to quarantine themselves in their own bubble. Hildebrand will then have to quarantine himself for two weeks again, at his own expense when he decides to return to Australia.
"Alex's philosophy is that we all do 10 days in Porto Cervo in a quarantine-type environment, in our own villa and generally being anti-social, containing ourselves to our own group, so that when he arrives we'll be pure and clean!" Fingers crossed that this is the case.
(by James Boyd, International Maxi Association)