ClubSwan 80 - Mediterranean Maxi weapon
Porto Cervo, September 2, 2022

Making its debut at the Maxi Yacht Rolex Cup will be the first example of Nautor s ClubSwan 80: the new My Song for Pier Luigi Loro Piana. As with others in Nautor s ClubSwan racer-cruiser range, this is designed by Juan K, but, significantly, is the first Swan not to come from Nautor's yard in Pietarsaari, Finland. Instead she has been built by Persico Marine in Italy.

Following the devastating loss of his Baltic 130, certainly one of the most beautiful sailing yachts ever launched, Loro Piana has replaced his pride and joy with the new ClubSwan 80 and a 51m expedition motoryacht Masquenada, launched in Italy last year.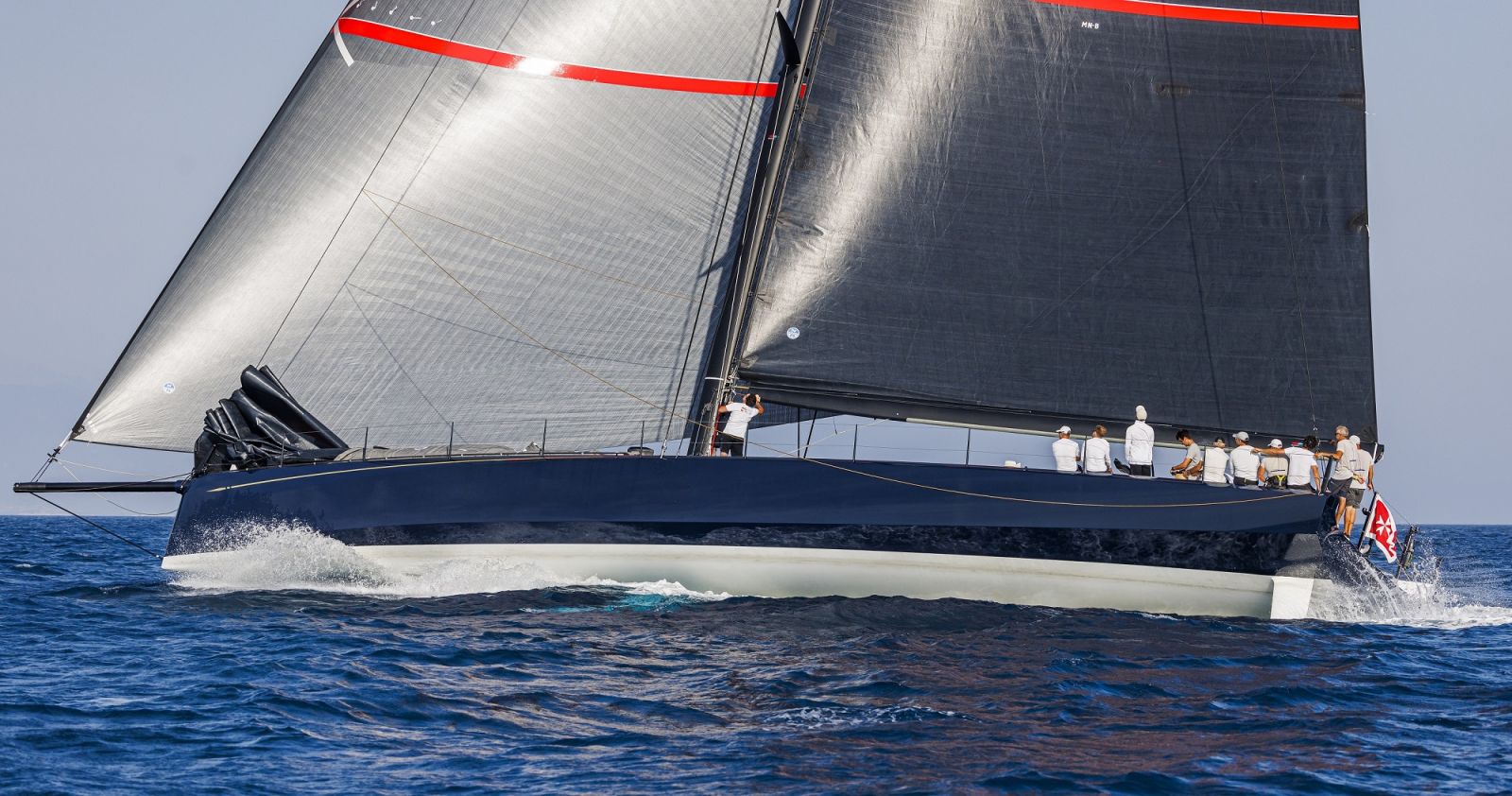 Loro Piana has more than four decades of history in yacht racing, but is best known for his maxis – the Baltic 130 replaced his well known Reichel/Pugh-Nauta 84, which he had owned since 1999 (subsequently campaigned by Miguel Galuccio as Vera, winning the IMA Mediterranean Maxi Offshore Challenge in 2018-19). With this comes a depth of knowledge, both personally and within his team.
For the last 25 years Loro Piana's Team Manager has been Giorgio Benussi, although they have sailed together for much longer. According to Benussi, Loro Piana wanted his new yacht to be a race boat, albeit one that he could also use as a fun day-sailer too. In their search for a new 80-footer, Nautor's ClubSwan 80 concept clearly resonated. Loro Piana's team went on to have a major hand in tailoring the new boat to their precise requirements, after close examination of other maxi yachts of this size, and their own anticipated race programme. The latter will comprise a full schedule of both inshores and offshores in the Mediterranean, including 600-milers like the Rolex Middle Sea Race. A complete weather study of this subsequently threw up, for example, an average wind speed of 11 knots, plus, naturally, the requirement for top performance on all points of sail, but especially upwind in light conditions. This then determined many key aspects of the boat, from its foil package to its displacement and beam to the size of its sail plan.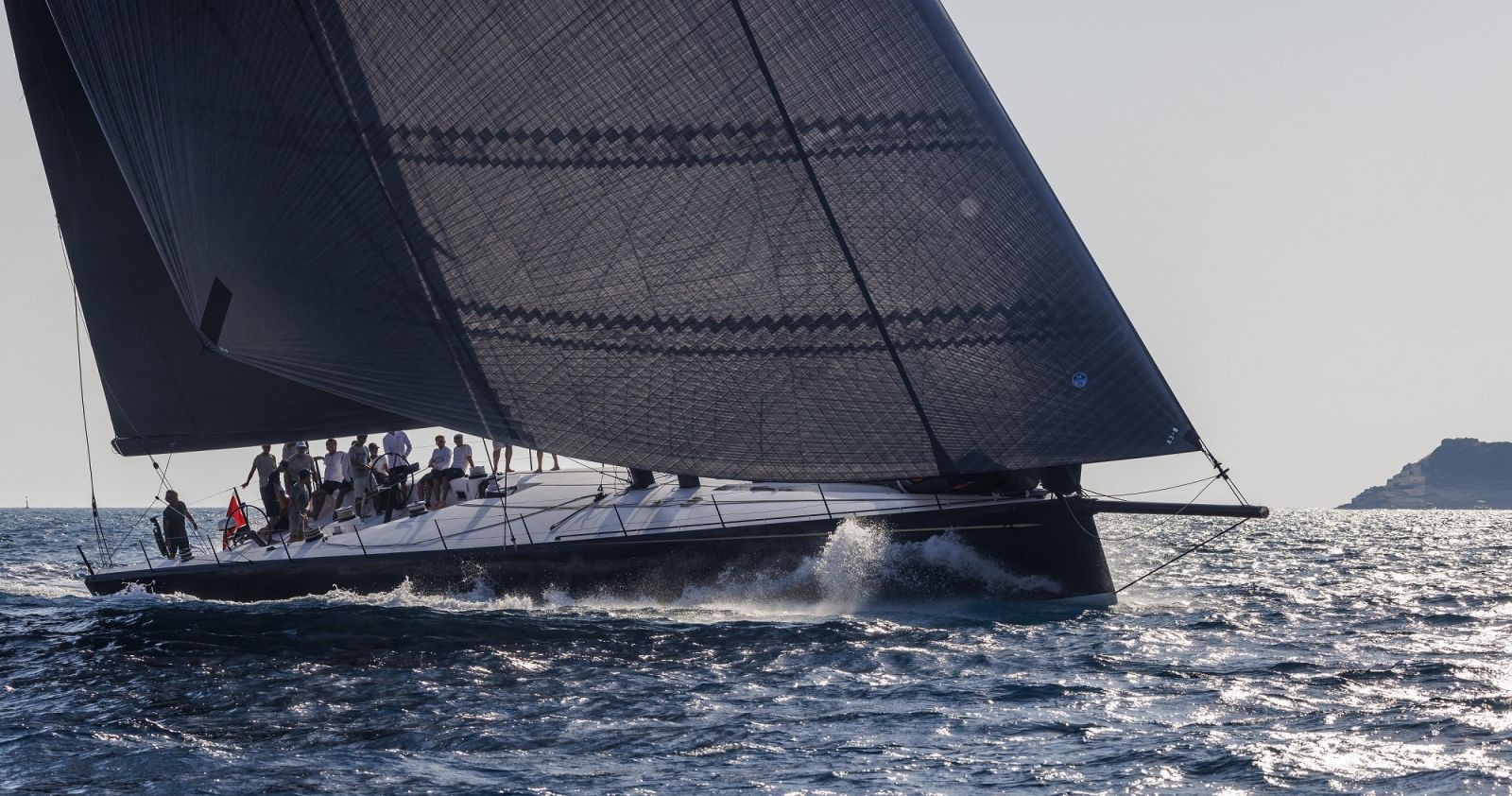 The canting keel (which on the new My Song has a 6500kg bulb and can be cranked up to 43°) and twin rudders are both features very familiar to Juan K following his successful VO70 race winners, Speedboat and Rambler 88. Copious research went into the underwater package. Under consideration were foiling and skimming options; the C-foil configuration used on other ClubSwans, twin IMOCA-style daggerboards, etc. They ultimately opted for a single 4m long daggerboard mounted just forward of the keel (rather than a smaller canard further forward). This can be left to its own devices or angled using hydraulics by +/- 8̈˚ to prevent leeway, for example. It can of course be retracted when sailing downwind. "In light breeze, we are pretty sure that this is the best configuration," explains Benussi. "When you are sailing in a very close fleet you have the chance to sail the boat in different modes like 'high and slow' and 'low and fast' which is very interesting for tactics and strategy."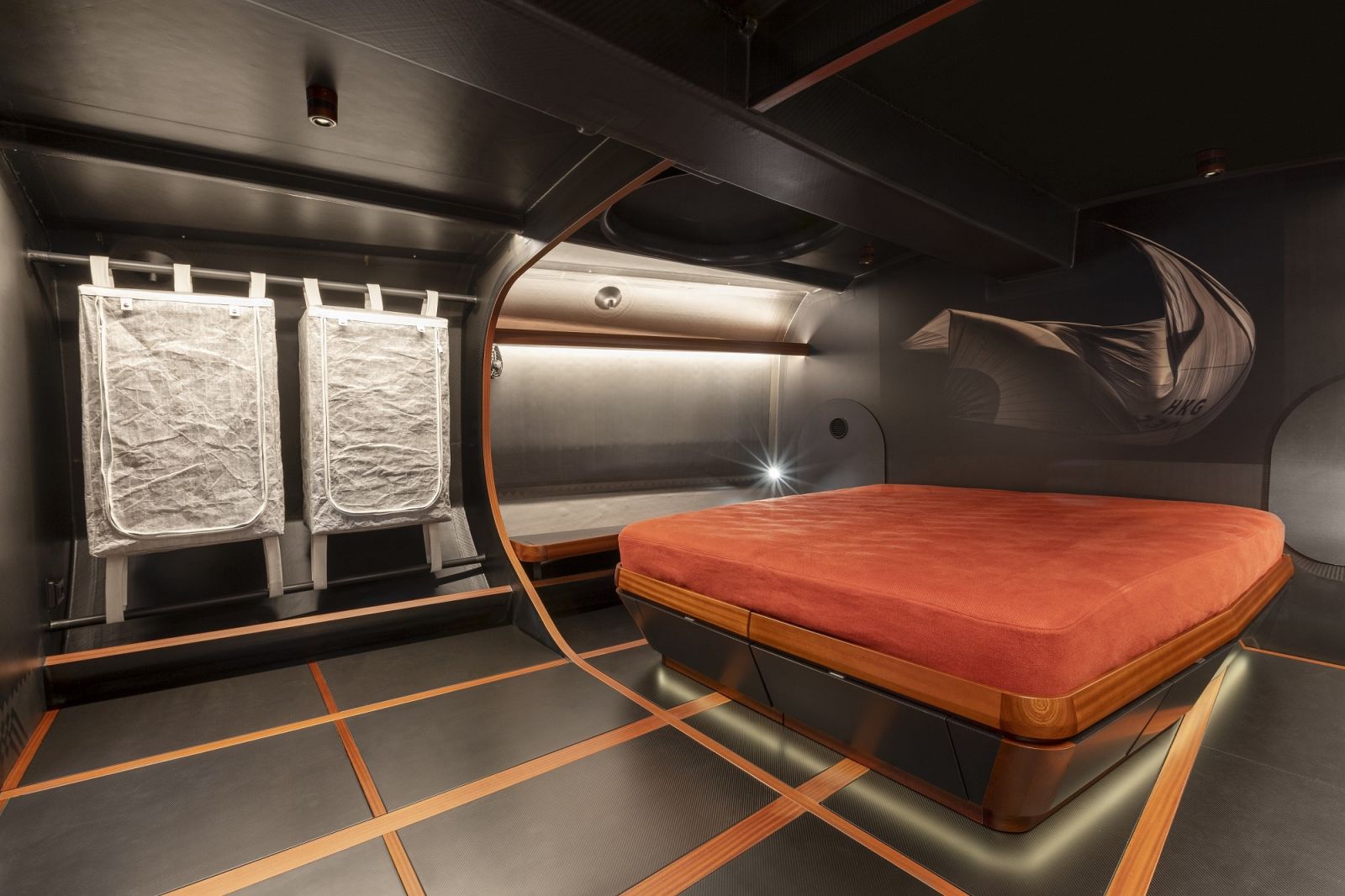 Benussi fondly remembers having to work extremely hard to win the 2013 Rolex Middle Sea Race aboard the IRC 52 B2 against Mascalzone Latino, Vincenzo Onorato's Cookson 50, which also featured a single daggerboard and canting keel arrangement. "It was a very interesting match…"
The rig has also been optimised for the race program, says Benussi. "We have a huge sail plan - another key point of our project, because the target is to perform very well in light breeze upwind, while downwind we will perform very well because of the canting keel system. We worked a lot with a package from Southern Spars, Future Fibres and North Sails going very deep in this study, using North Sails' Helix to reduce dramatically the weight of the mast and our sails." According to Benussi using Helix in some of the headsails, has reduced forestay loads by as much as 30%.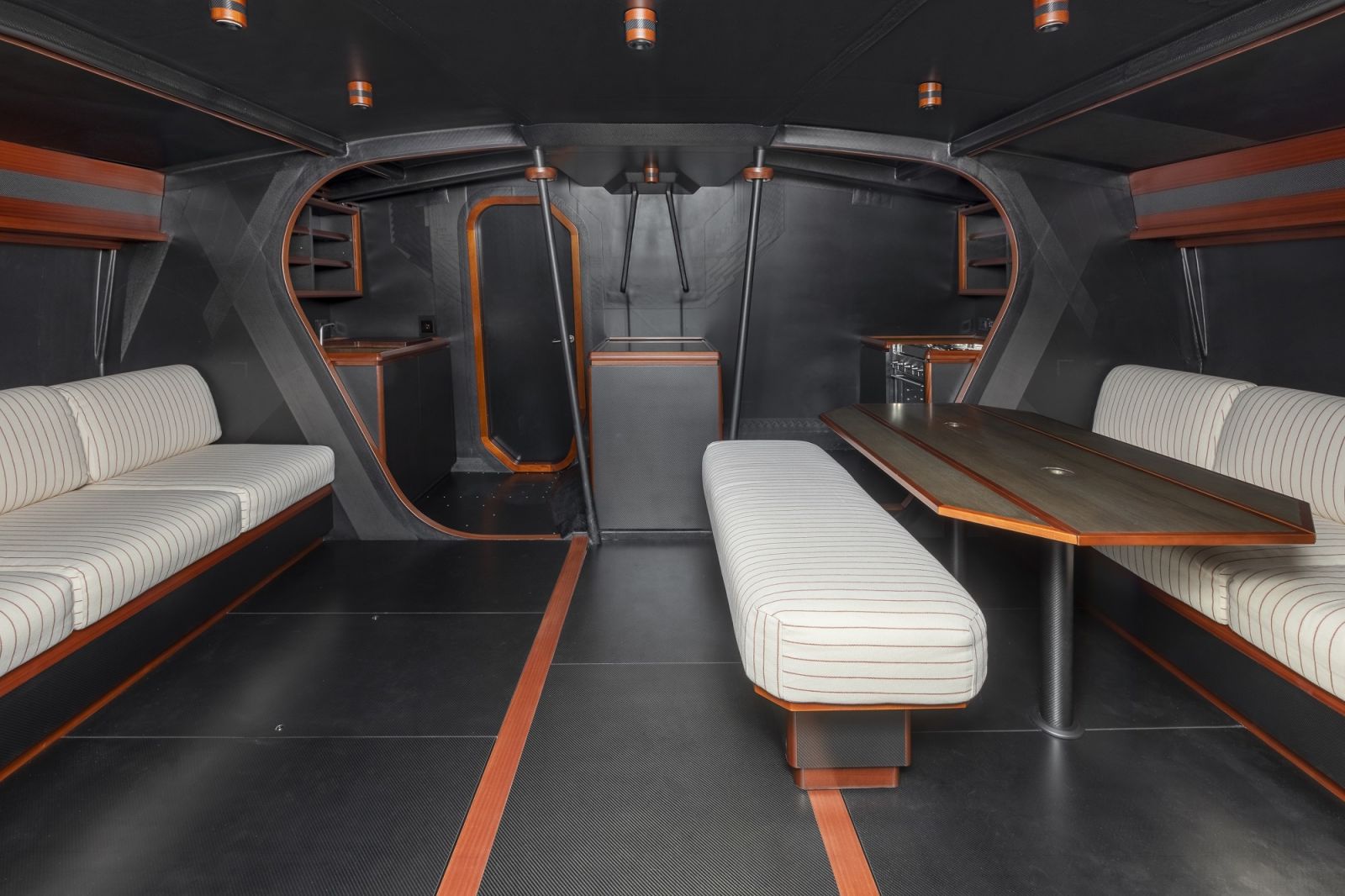 The ClubSwan 80 has the potential to be majorly remoded between its cruising/day sailing and racing roles. So, for example, much of the interior can be removed, wardrobes are in fact 'soft bags', and even refrigerators and the aircon can come off. For cruising, the bowsprit is relatively short and comes with a built-in anchoring system, but for racing this is replaced by a 4m long retractable version. Ultimately around 1 tonne of gear can be removed, says Benussi, which pars weight down to a racing displacement of just 19 tonnes (in comparison Maxi 72s are around 17 tonnes, Deep Blue is 25, Rambler 88 is 22.9). This has been helped by being able to fit a smaller bulb due to the canting keel (although part negated by the hydraulic ram required to cant it) and the single daggerboard being a light solution compared to the alternatives. According to Benussi, the ballast ratio was increased as they want to race with 16-18 crew - relatively shorthanded for a boat of this size - but which IMA rules and IRC smile upon these days.
My Song was supposed to have been launched in the spring but due to an accident with her rig, this was delayed. So the new ClubSwan 80 will start Maxi Yacht Rolex Cup very green with only two training sessions having been completed. Nonetheless Benussi is looking forward to it: "Racing together with the best prepared and sailed racing yachts, like Magic Carpet Cubed, Galateia, Bullitt, Deep Blue, Rambler 88, etc will be a great chance to start our learning process."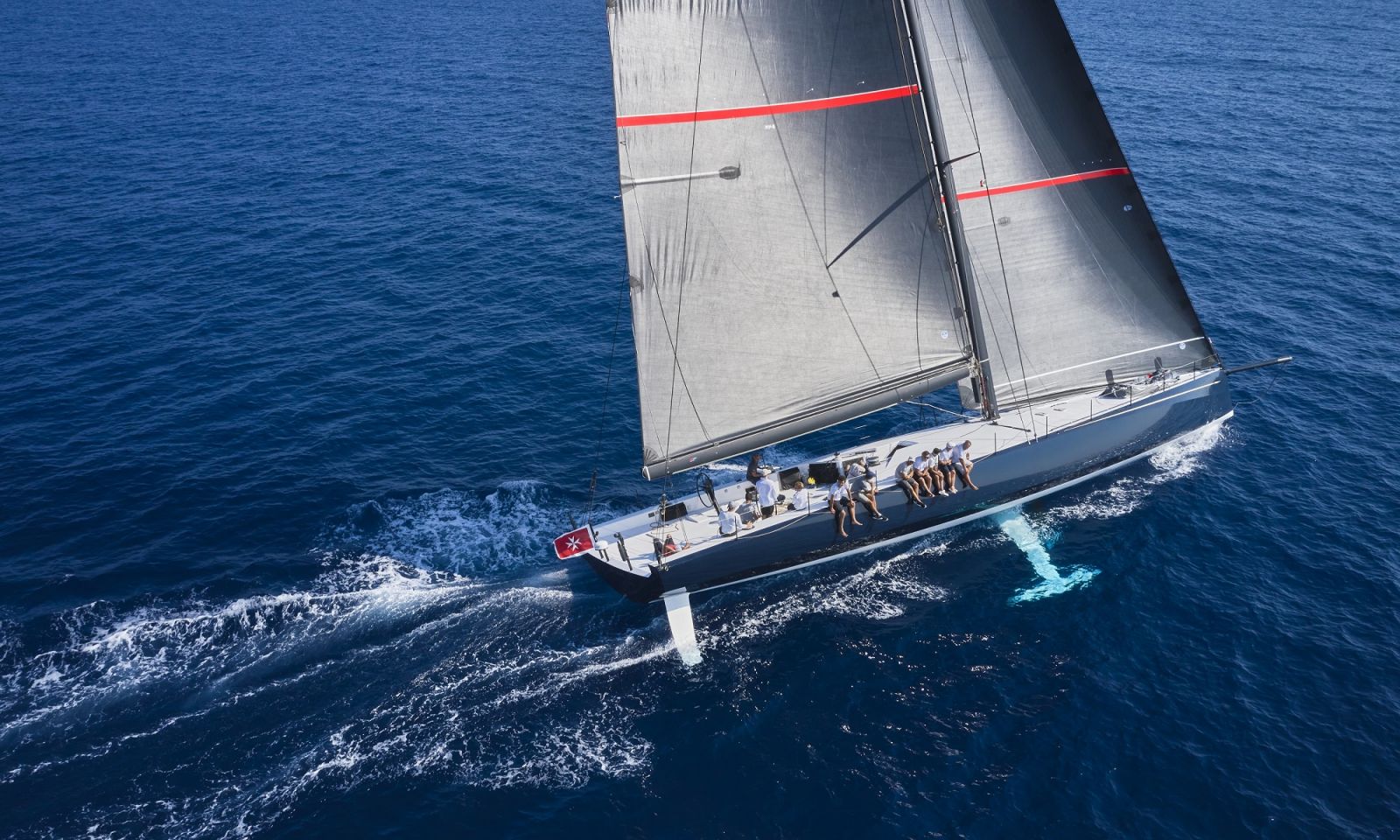 This season the program for the new My Song is limited to just the Maxi Yacht Rolex Cup, when Ken Read and Roberto Bermudez Castro will be in the afterguard, and the Rolex Swan Cup immediately following it in Porto Cervo. They will then stop their activities while they await the arrival of a new mast in February 2023, prior to launching into a full race program in 2023.
In the meantime the two Porto Cervo regattas will be a good opportunity of the new ClubSwan 80 to prove itself enabling Nautor hopefully to sell more examples and creating what could be one of the most exciting new classes of maxi in the Mediterranean.
(Words by James Boyd / IMA)